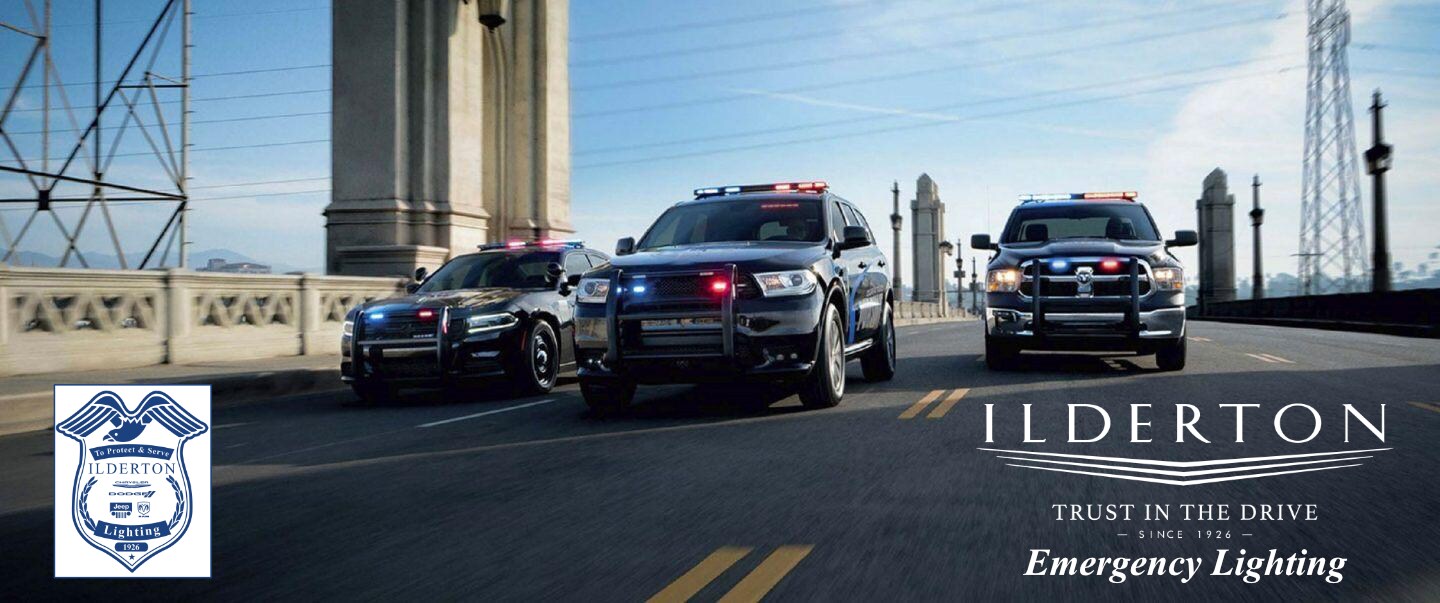 Hours of Operation
Monday-Friday 8AM-5PM
Contact Emergency Law Enforcement Vehicles
Director of Fleet Sales
Greg Graves
E-Mail:ggraves@ilderton.com
Fleet Administrator 
Kim Tuttle
Email: ktuttle@ilderton.com
Contact Emergency Lighting
Emergency Lighting Manager 
Greg Graves
Emergency Service Writer
Jennifer Clodfelter
Contact Information Only used for Fleet and Government Associates
Thank You
501 S Hamilton St.
High Point, NC 27260
Ilderton Government Fleet Sales
Ilderton Chrysler Dodge Jeep Ram Fiat is a proud family owned dealership since 1926!   We present the highest standards for vehicle retails sales, but as a Government Fleet Sales & Emergency Lighting business, we go beyond expectations! 
We hold the NC State Contract and NC Sheriffs' Association Contract for all Police Dodge Charger Pursuits, Dodge Grand Caravans, Chrysler Voyagers, Dodge 
Durangos
,
RAM 1500's
, RAM Commercial Trucks as well as the Special Service Vehicle (SSV) line up. We also serve the surrounding states of South Carolina & Virginia for their government fleet vehicle needs. 
We also offer Regional Concessions on every vehicle not listed on contract. 
Upon purchase, we offer state wide and out of state delivery.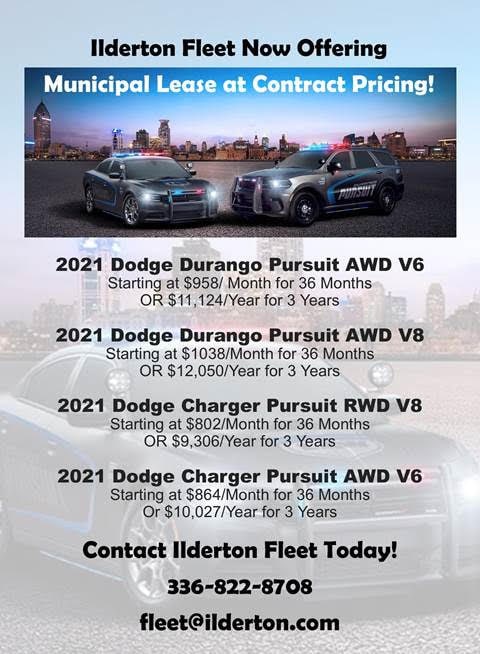 Contact our Government Fleet Sales & 
Emergency Lighting Department Today!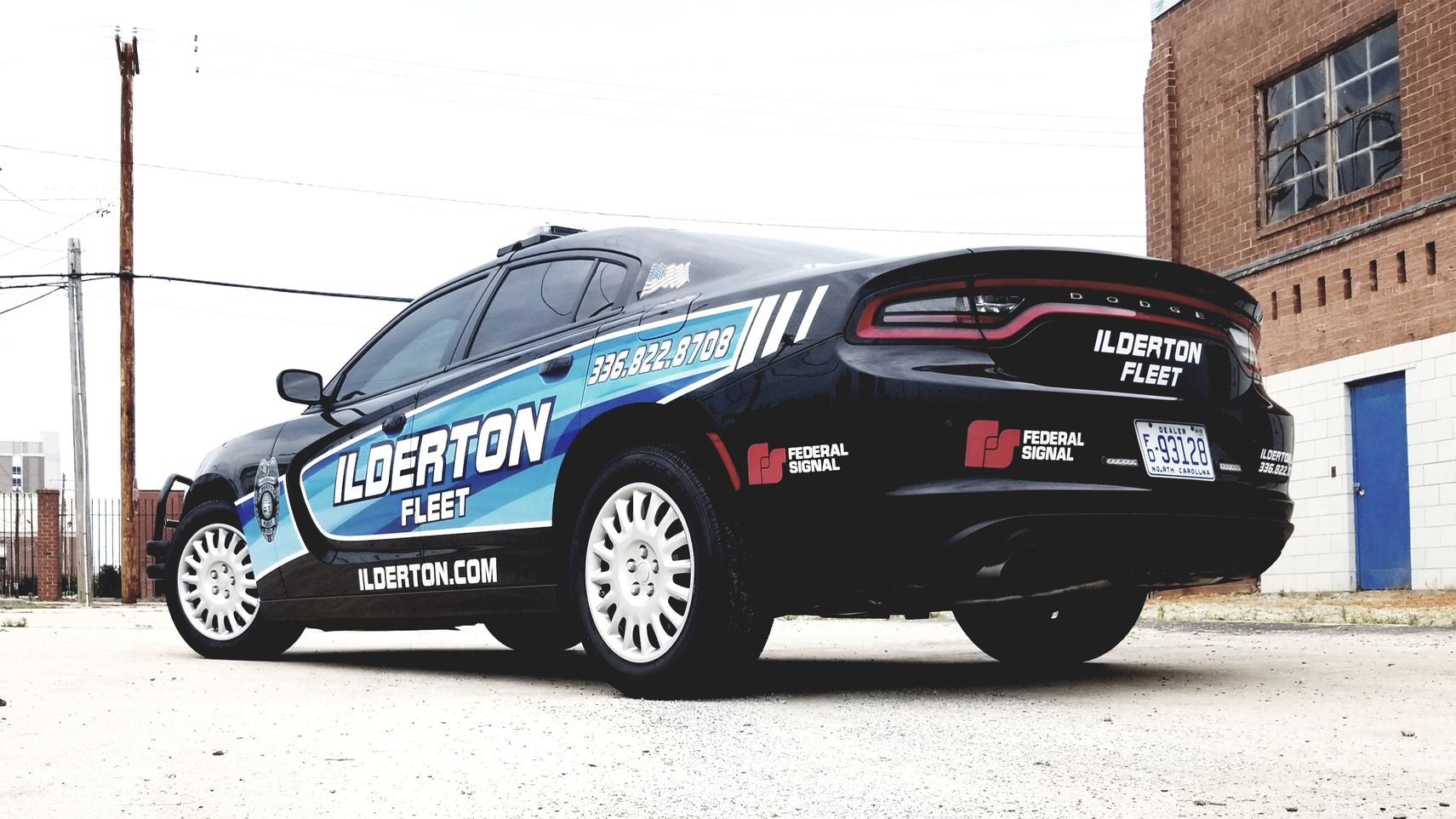 Emergency Lighting Services
Ilderton Emergency Lighting is a turn key government vehicle up fitter for Dodge, 
RAM and other makes including Chevrolet and Ford on a variety of models across many manufacturers. We are a Signature Federal Signal Distributor and dealer for most brands of hard parts such as partitions, consoles, gun racks, and more. 

Let us do the hard work in modifying all your government vehicles to your working standards. Emergency lighting up-fits is one of many add ons to your fleet vehicle including:
Multiple LED Lighting Installation & Synchronized Patterns
Multiple Light Application Locations (Grille, Rear Windows, ect.)
Siren and Rumbler Installation
Spotlights, Trunk, and Interior Modifications
Get Even More 
We repair vehicles in existing fleets
Help agencies with back log and ship Federal Signal Products statewide
Ilderton Emergency Lighting 3Yr Install Warranty- Find out More
Kustom Signals Certified Installers

Why Should you Choose Us?
Recognized by FCA as Top Selling Government Dealer in the U.S.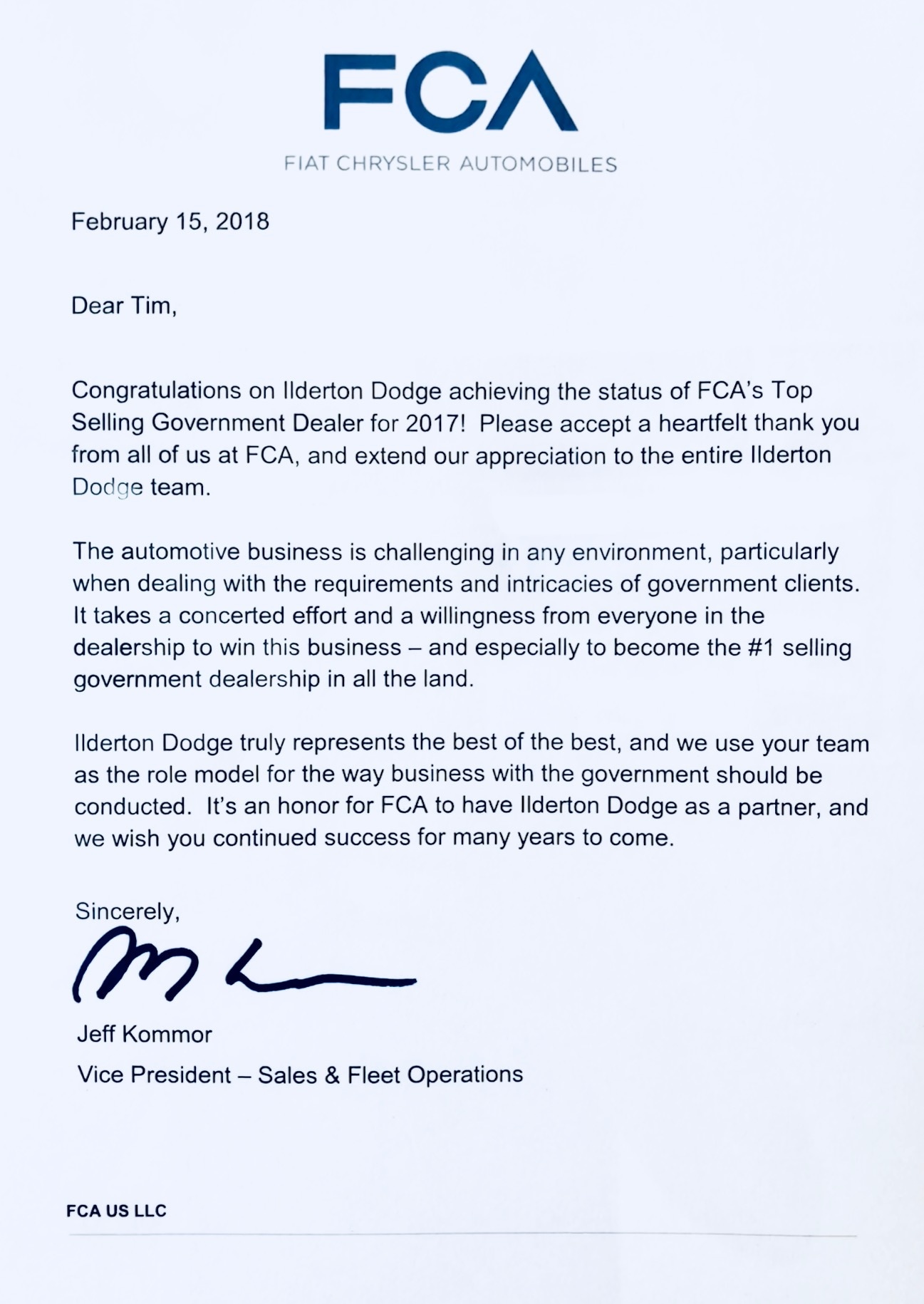 Proud Sponsors For
 

 

 
NC Police Executives Association